The Anemone is all about the simplest form of physical user interface – the switch. Two hundred and two bespoke illuminated toggle switches designed and built in house are used in this interactive installation to create a massive programmable interface.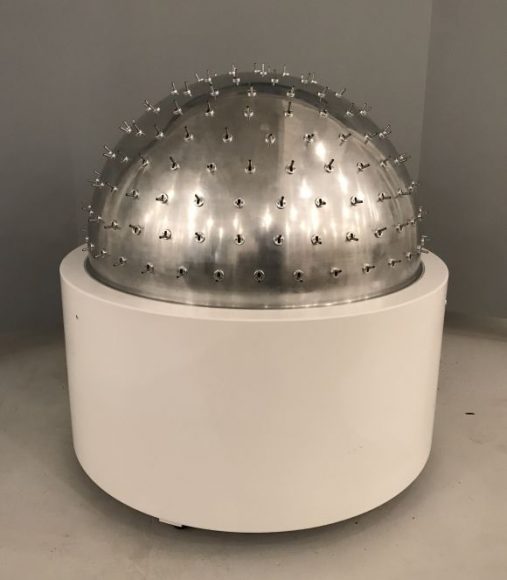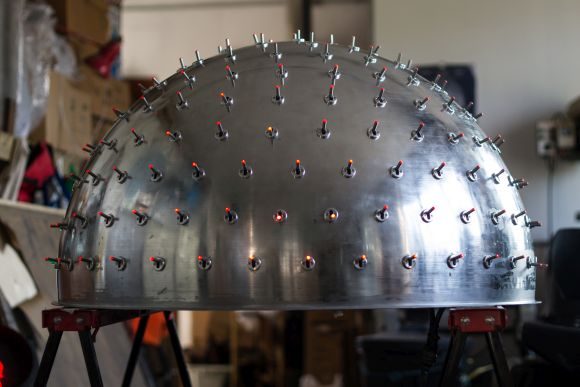 While users are able to create their own code for it using the specially written open-source Arduino library, the Anemone can be played as it is. Using only the toggle switches and the LEDs on them, you can make tunes with an audio sequencer, trigger sounds effects,  play Pong and discover secret switch combinations to control things in the room.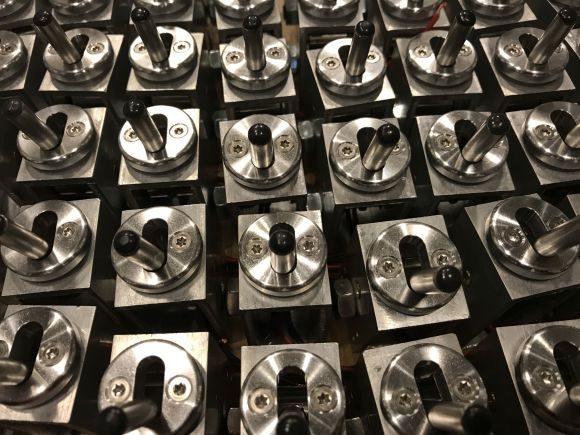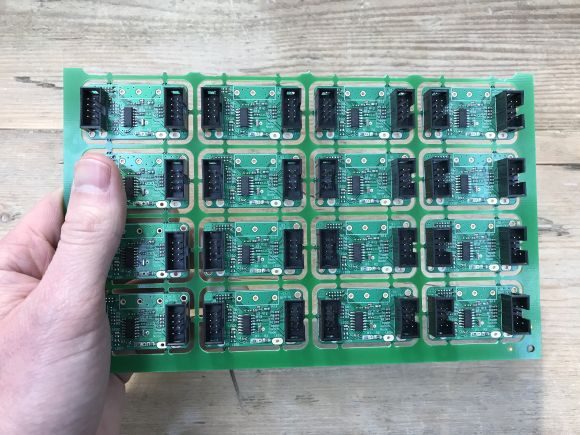 Batch assembly of the toggle switches in the studio. Each switch contained a microprocessor on a custom circuit board and was linked to its neighbouring switches to allow individual transmit and receive to/from all 202 units, allowing them all to be used simultaneously.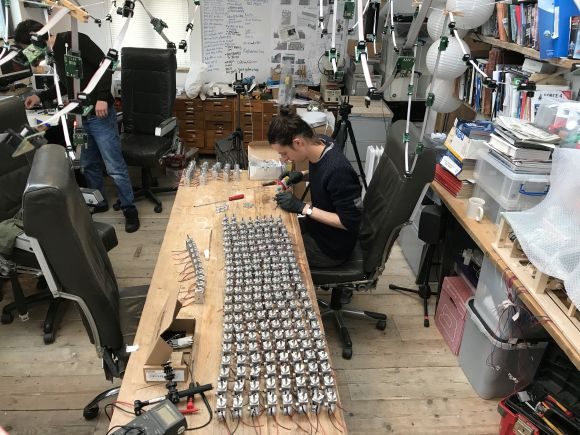 The Anemone also known as the iOiSphere was commissioned by The Institute of Imagination for their HQ in London. It was designed and built by Sam Lanyon, Shawn Brown, Al Parker & James Torbett.